Welcome
UPDATE NEWS!!!
 Jackie Robbins in a Public Television recorded live video clip
Artists for a Cause now offers Jacqueline Robbins as a "Therapeutic Arts" artist to their Arts Foundation offerings:
Therapeutic Arts Programs
We have a some exciting new things happening within our Therapeutic Arts Program!
Jacqueline Robbins,experienced cellist and level 1 Certified Clinical Musician focused on palliative care, will complete a minimum of 32 treatments for those who are seriously or terminally ill. The work has been made possible by "The Sheldon and Betty Robbins Fund for Therapeutic Arts." Jacqueline has worked with A4AC and Hospice in the past producing wonderful, heartwarming results. If you or someone you know would like to contribute to this program, increasing its potential, please contact our office at info@a4ac.org or (772)419-8778.
www.a4ac.org/Upcoming-Events.html#SWTS
Jackie Robbins has moved from Seattle to Jensen Beach, on Hutchinson Island, FL. This is on the Atlantic Ocean in an area called the Treasure Coast. 
She is now playing as a CLINICAL MUSICIAN INTERN, solo cello at the Intensive Care Unit at St. Lucie Medical Center in Florida. Jackie plays bedside for patients, as well as for their family members and the healthcare staff.
Hospice patients are also the recipients of her healing music efforts.
She hopes to offer this service to healthcare facilities and privately, as soon as she receives her full CCM papers.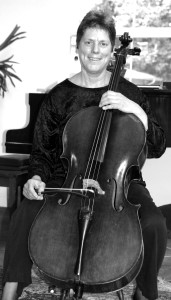 Cellist Jackie Robbins has relocated to Jensen Beach, Florida. Now residing in Jensen Beach, on the East Coast of Florida, Jackie is offering a wide variety of musical services. She is available for free-lance work ranging from classical to pop, and recordings with or without written parts. Jackie also coaches bass and cello sectionals for youth and community orchestras in preparation for concerts.
The locale for musical ventures is from Miami to Orlando.
Teaching is available privately on the 'cello and bass, as well as fretless electric bass. Lessons are individualized for young and adult amateurs. Jackie also coaches bass and cello sectionals for youth and community orchestras in preparation for concerts.
In addition, as the founder of 
STRING RESONANCE
, Jackie offers performances for 
solo cello, duets, trios and string quartets
. These casual and special occasion musical ensembles are available for weddings, private and corporate parties, and educational performances. Please email 
robbins.jacqueline@gmail.com
 for requests for more information.
NEW offering!! JAZZ COMBO available with small band featuring cello, keyboards, vocal, clarinet, trumpet etc. on jazz standards, big band dance tunes, ballads and popular great sing-a-longs from the Great American Songbook!
Personalized sessions of therapeutic music are available for the cancer care community, terminally ill, memory impaired, disabled or challenged, and the homebound population on the East Coast of Florida. Jackie is presently working on a Clinical Musician Certification Program, offered by Harps for Healing, LLC, and accredited by the National Standards Board for Therapeutic Musicians.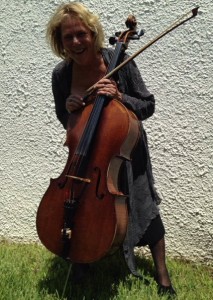 Resume/CV of Jacqueline Robbins:
10680 S. Ocean Dr., Apt.406
Jensen Beach, FL 34957
206-948-7646 (cell) or 772-229-9113 (phone/fax)
Email: robbins.jacqueline@gmail.com (email)
Web: jackierobbins.net
"2013 Winner of LIVESTRONG FOUNDATION
 Cancer Community Outreach Grant"
EDUCATION
Harps for Healing: Clinical Musician Program
The Evergreen State College-Bachelor of Arts
Oberlin College & Oberlin Conservatory of Music (student of Richard Kapuschinski)
Manhattan School of Music Prep. (David Wells)
PERFORMANCE EXPERIENCE
Cellist:                                                                                                       1970-2013
Seattle Symphony
Seattle Opera
Pacific Northwest Ballet
Auburn Symphony

Assistant Principal

: Syracuse Symphony

Principal Cello

: Village Theater, Saratoga Chamber Orchestra, 5th Ave Theater,
Seattle Choral Company                                
Orchestra Symphonica de Maricaibo-Venezuela                                           

 

Binghamton Symphony Orchestra
Tri-Cities Opera
Corning Philharmonic Society
Catskill Symphony Orchestra
Glimmerglass Opera Orchestra                      
Free-lance cellist with Classical string ensembles (weddings, parties, graduations, etc.)
Recordings for movies, video games, commercials, folk artists
Back-up cellist in concert performance or recording with artists such as:
Bonnie Raitt, Dave Matthews, Trans-Siberian Orchestra, Judy Collins, Jackson Brown, Tony Bennett, Cris Williamson, John Pizzarelli, Mannheim Steamroller, & Lee Oskar
Adjunct Cello Instructor/Performer                                                      1987-2013                                                                           
Private Instructor

on Cello and Bass
New York State Music Camp & Institute
Hartwick College, NY
Shoreline Community College, WA
Cascade Youth Orchestra "Summer Sounds" Music Camp